When we first moved in and built the fire pit up past one of the old logging trail roads on the property, we decided on a spot that happened to be directly in front of an only slightly sloped area set perfectly between two trees. It sits right where the hill takes a sharp turn upward, so has quite the backdrop when things are green. 
I always envisioned that we would clear the spot and use it to camp, or for a yurt.  Then somewhere on Instagram, I saw a floating deck. I decided I wanted a floating deck. I felt like we had the perfect place for it…and then when the deck on the front of the house came down, we had the materials for it, too!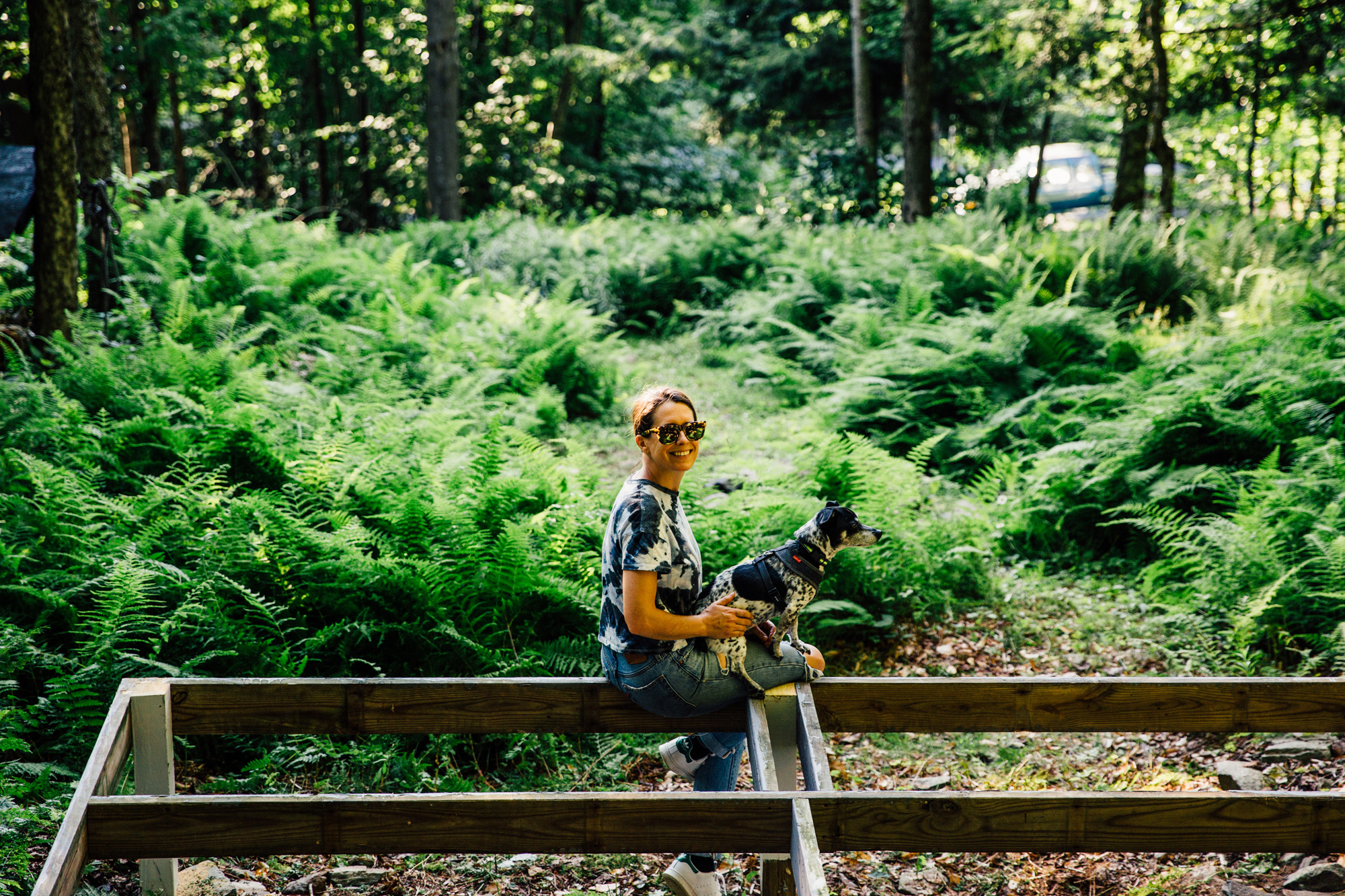 The deck is fairly simple, and it was also fairly simple to build.  It is 11 feet by 7.5 feet. We had some old cement in the shed (that came with the house), and Jake made some little footing-things so it would be sturdy. There is rock underneath them, which we have tons of up here. Actually, people might want to build their own so here is a post within a post (Jake, takeover here:)!
Jake here:
Britt covered most of it. Since the ground is super uneven and rocky, we just made flat rocks under the 4×4 posts, screwed the floor joists on level, and cut off the excess posts with a sawzall. The frame is old 2x6s and the decking is 1x6s, all pressure treated lumber. The wood is held together by 3″ deck screws. To shore up the footings a bit, we made some little forms around the base of each post out of scrap wood and filled them with quickcrete:
It will probably shift around a bit in the freeze/thaw. But that is about right for the level of time/energy that we were willing to spend on this thing, that is really only meant to hold a couple of people for secluded sunbathing. I was really proud of the way Britt slugged it out putting this together. It was her first time really using a screw gun. Even the screws that she used were recycled from the old deck!
The finished product: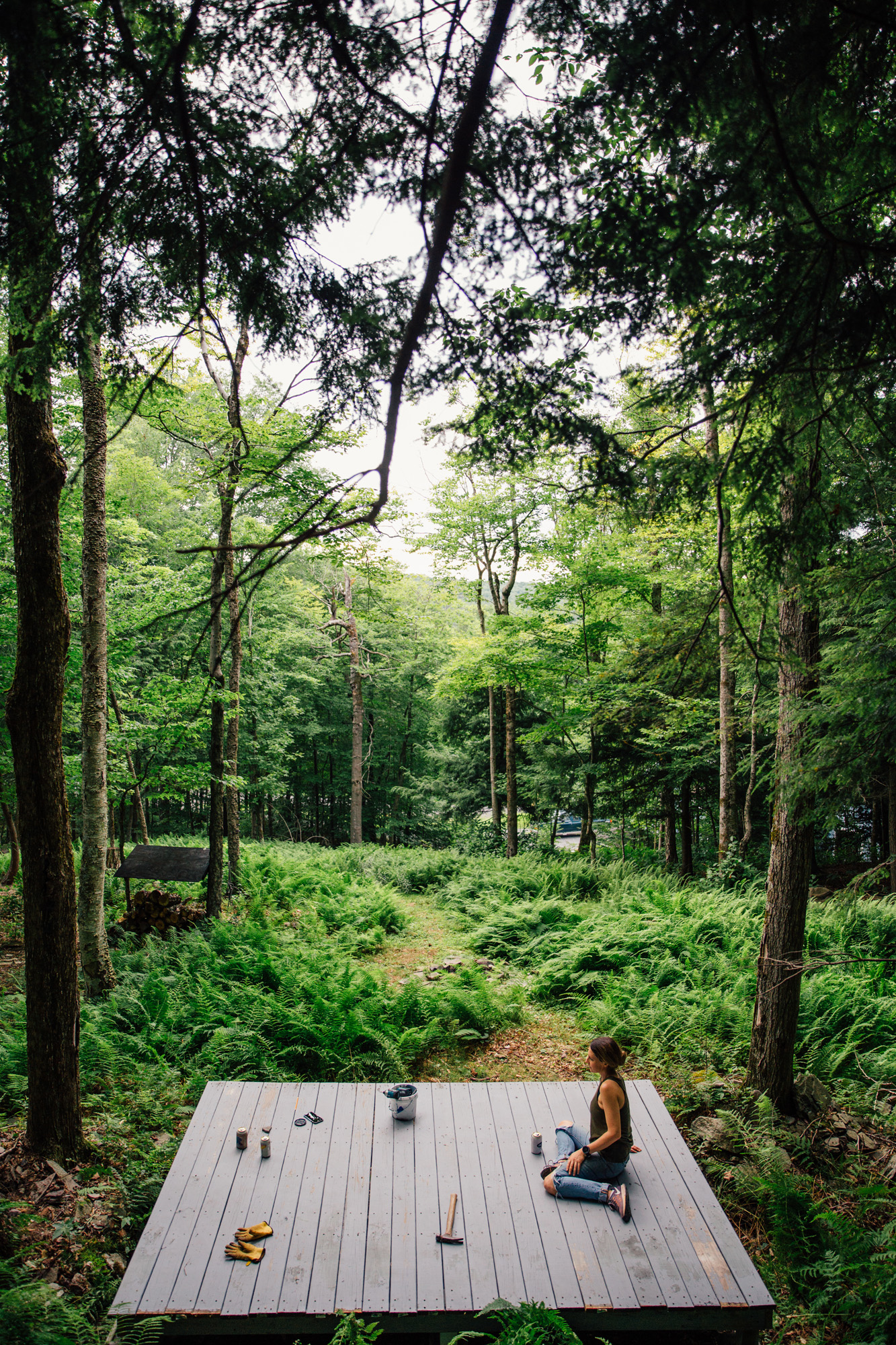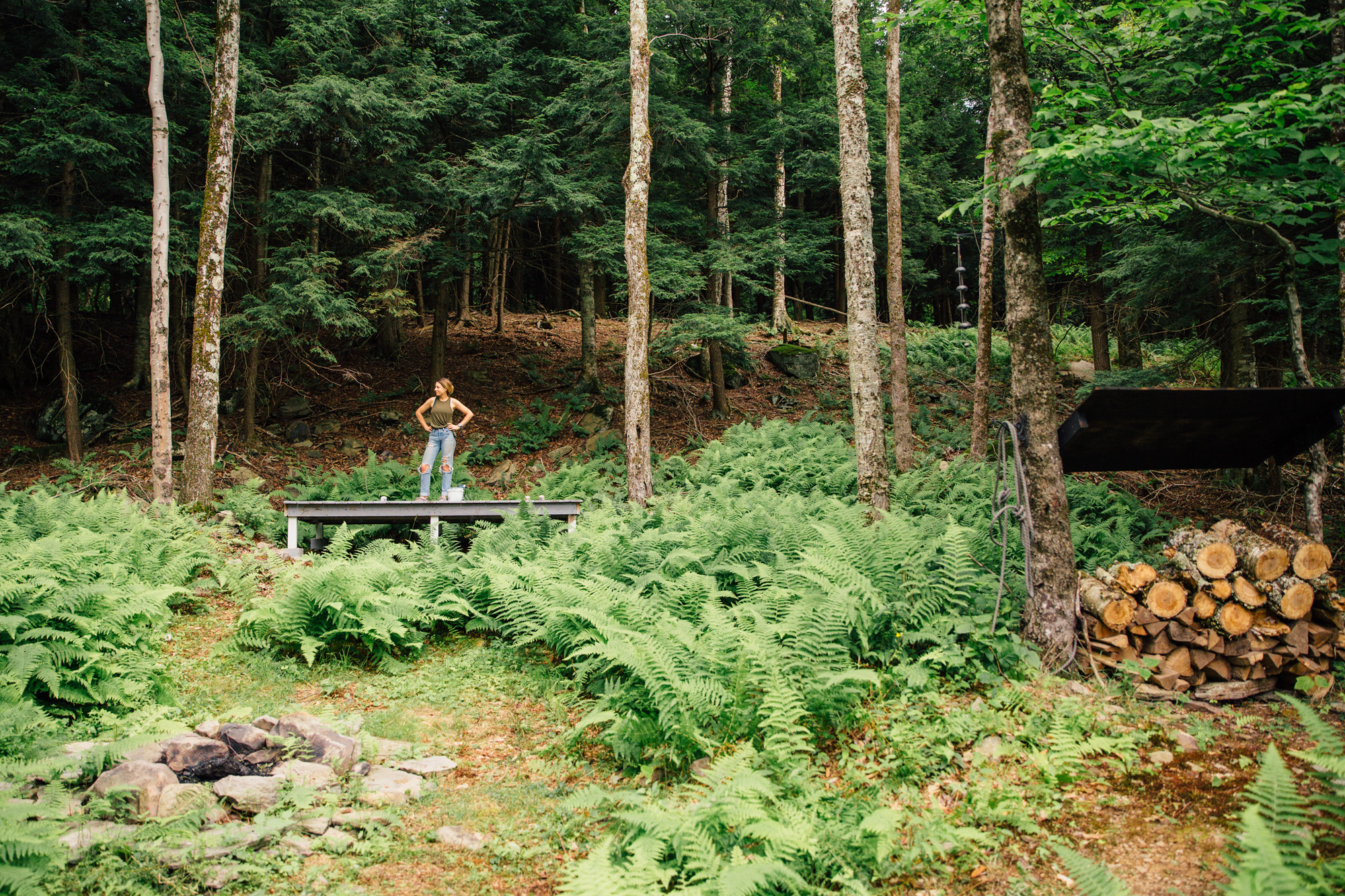 [all photos by Jake except where otherwise noted]