As you may have noticed by now, we are working on the bathroom (heck, all of the house), in various stages because working full-time and remodeling full-time is not quite possible. The first half of the bathroom looks like a half, but remodel-wise is closer to 75%. Anyway, it means we are on the home stretch of the bathroom so time to outline where this stuff came from.
Colorway: White, gray, matte black…we keep it simple because one of us is slightly colorblind (me). The wall paint is the same color we've used around the rest of the house, Benjamin Moore Decorator's White. The doors are also Benjamin Moore, a color called Storm. We buy the good stuff and suggest you do too — never go with the cheapest mix. Also eggshell; always eggshell.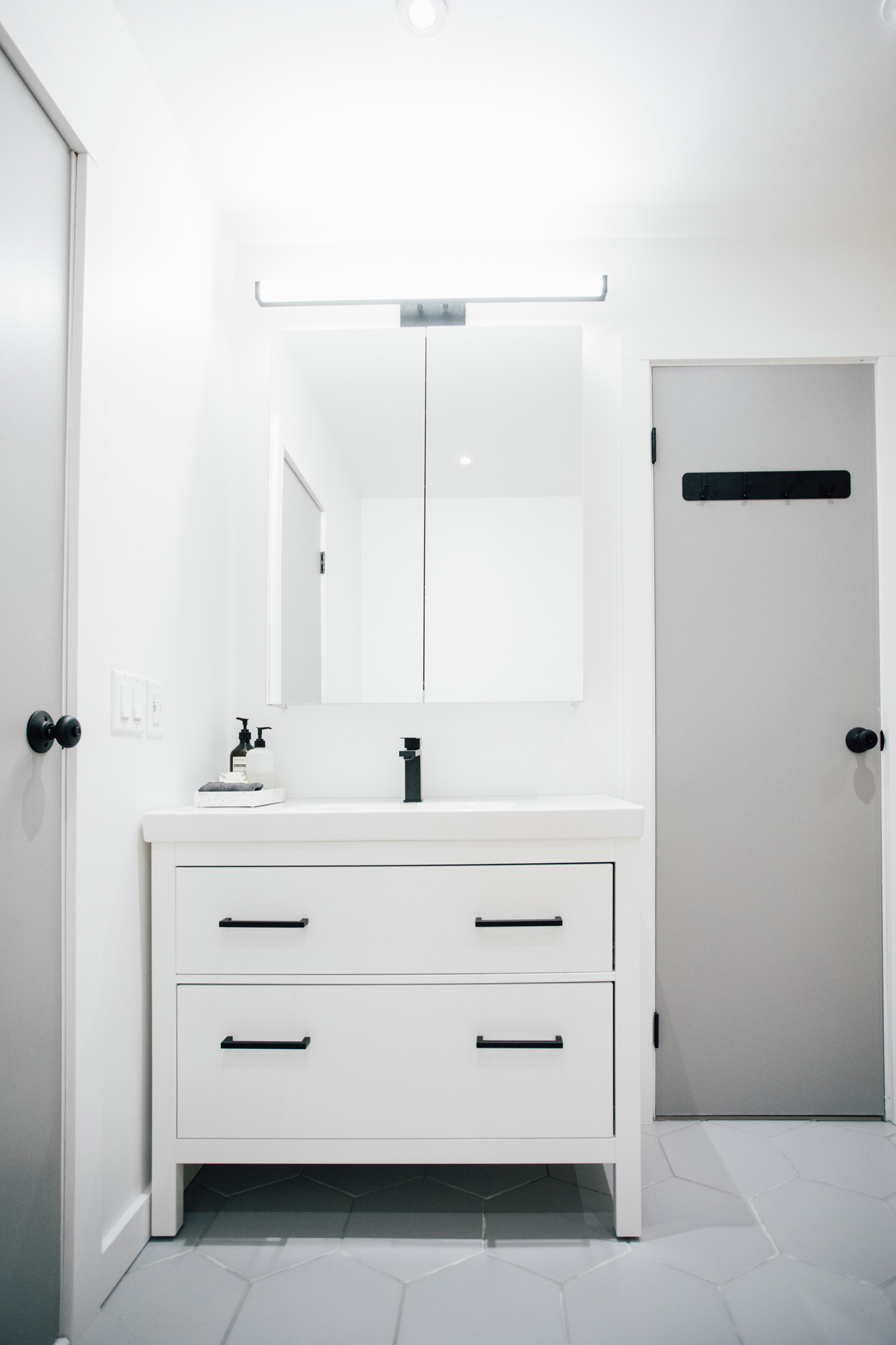 Floor: Very on brand with the above colorway and outlined in the previous post on the tile install. I really like Floor and Decor and wish we had one closer. Peep the gray hex here.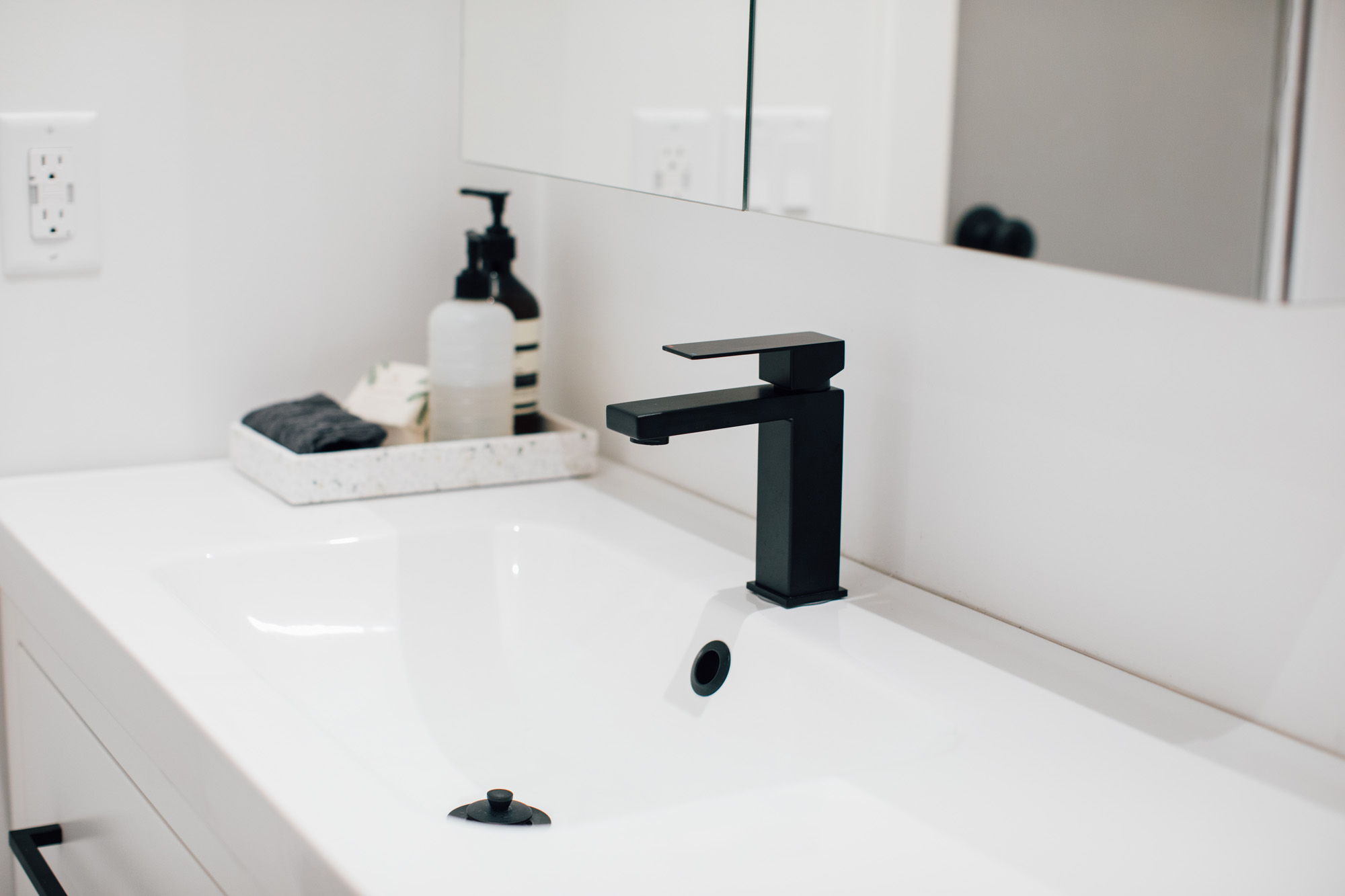 Vanity, mirror, sink hardware: A good old Ikea vanity (or sink cabinet as they say) made a bit more custom with some matte black handles from Amazon that you can find here. The sink itself is also from Ikea. A note on Ikea products like these: they are best when you are building from scratch. Reason being, they are not always a perfect fit with a traditional bathroom setup. We had to cut part of the drawer of the sink cabinet to fit around the faucet plumbing, but its' an easy fix. Speaking of the faucet, Ikea does not make anything decent looking matte black so that also came from Amazon and is from a brand called KES (we also got the shower head/system from KES — more to come on that once it's built).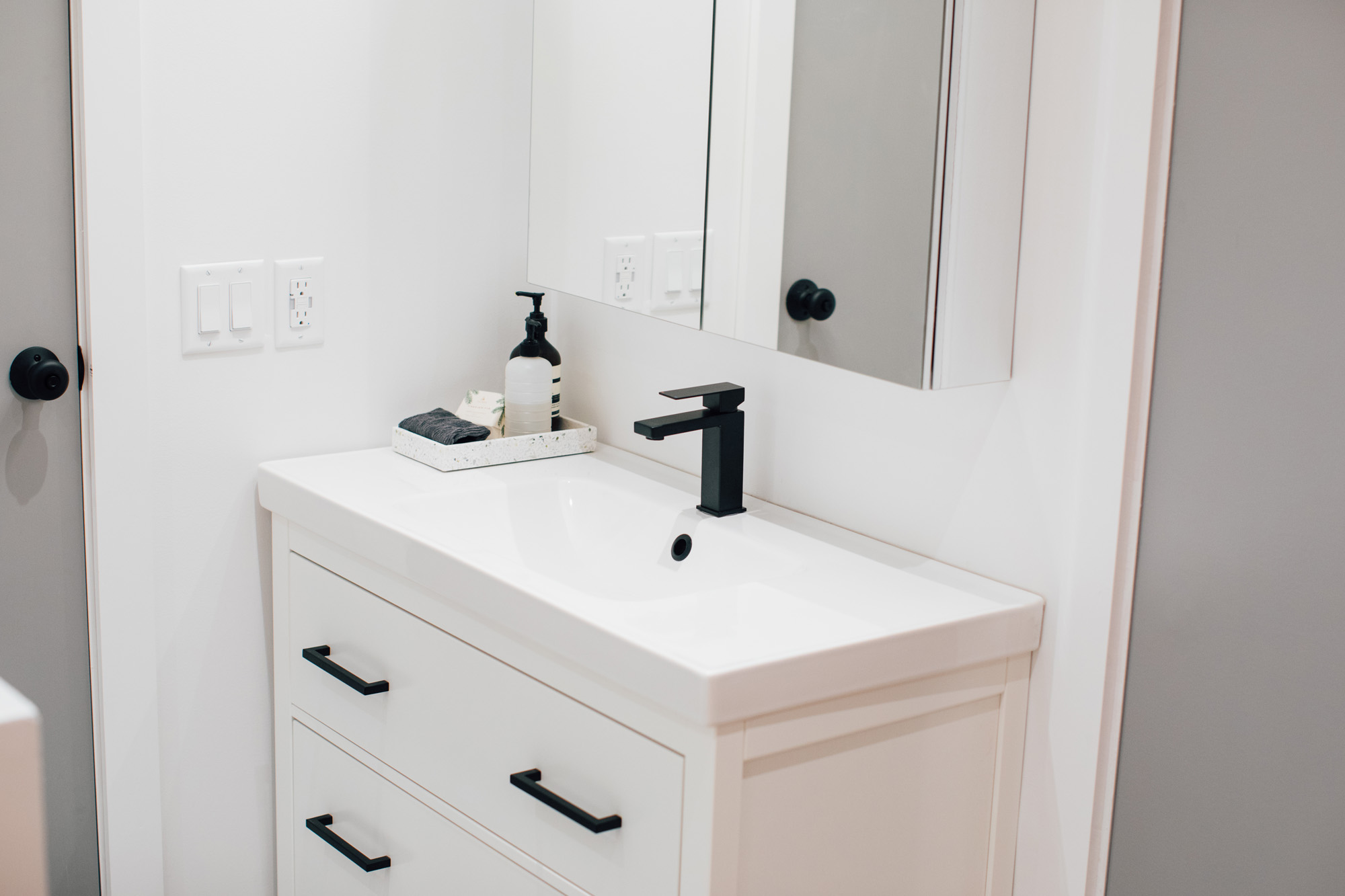 Lighting: I hate lighting; it's not fun to be functional. If you want to see yourself properly, you almost always need "ugly" lights IMO. All the Instagram-worthy ones won't show you what want (need?) to see. That said, our ugly over-the-vanity light is also from Amazon. There are slightly better-looking 'bar' options at much much higher price points, but I don't like bar-style lights to begin with so was not going to spend $$ on something I just would not like. I might convince Jake to get something better looking if I can find something that still lights the mirror sufficiently. We also put in recessed lighting (the BEST lighting) because you really need that #goodlight in the bathroom and since the ceiling had to be ripped out anyway…Bob's yer uncle. Those came from Home Depot and can be found here.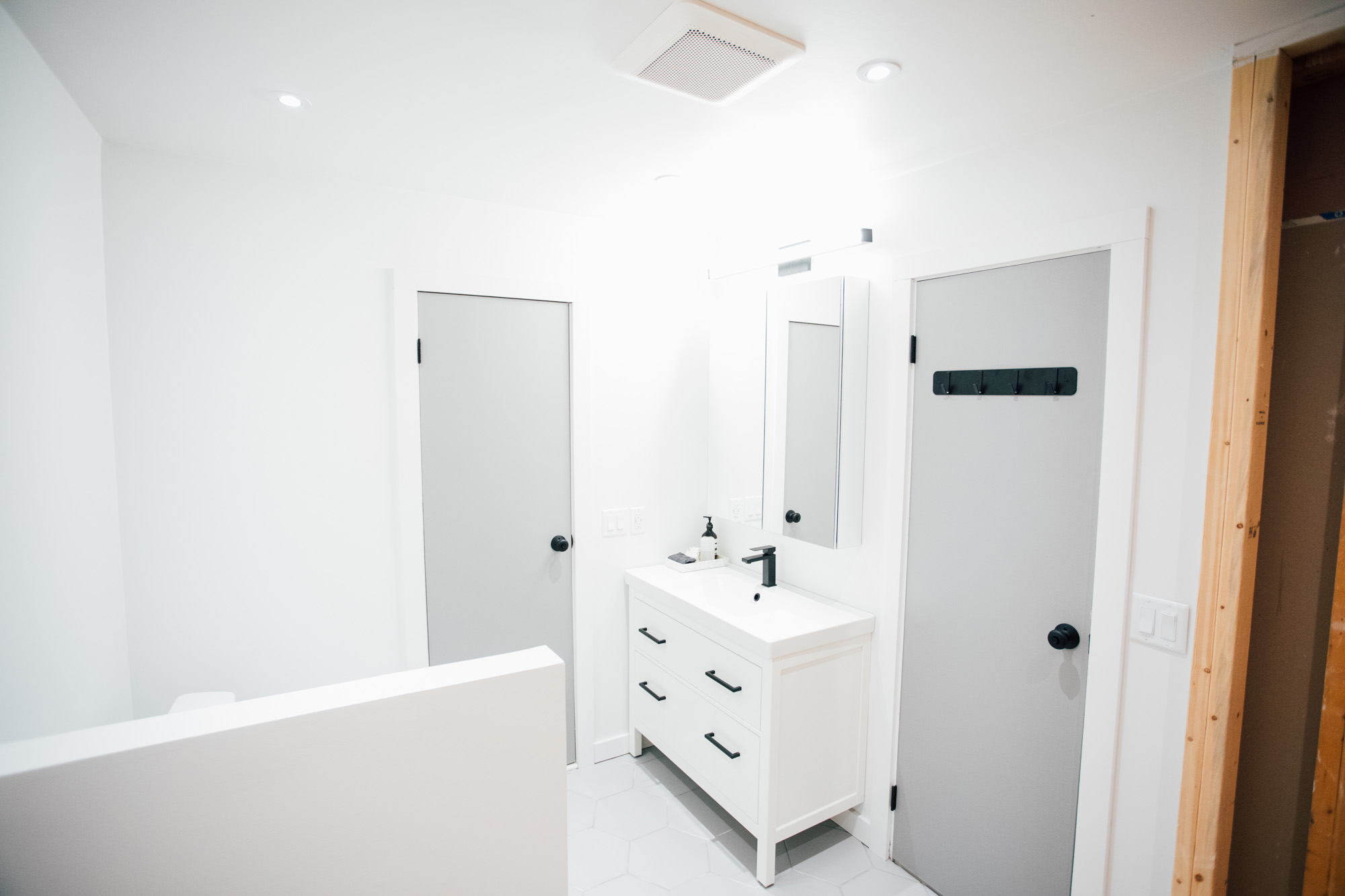 There are a few more items in these shots but I will save those for a full "details" post later. It looks a bit stark right now, but some color will be added once the shower is complete!