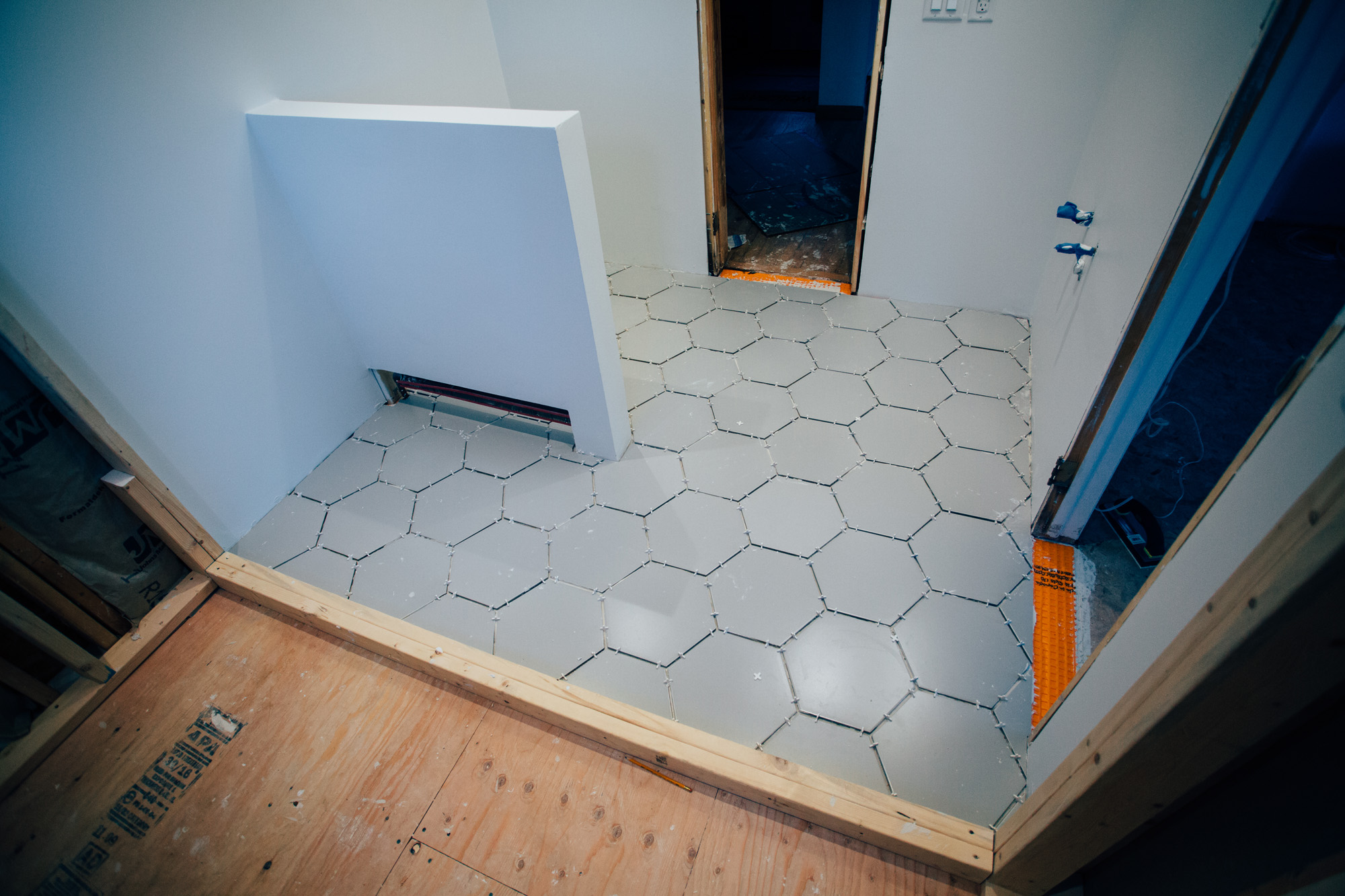 We've made a lot of progress on the bathroom, namely tiling the floor and getting the toilet and vanity installed. It was a…process. That said, Jake compiled a few well narrated informative videos for all you aspiring novice tilers out there; I think it looks great, and we are now gearing up for the bigger lift: the shower!
For interested parties, the light gray hexagon tile is from Floor and Decor, and it was inexpensive. Not a single one was chipped or broken.
Tiling Part 1 Video:
Downstairs Bathroom Tile Installation from Jacob Breinholt on Vimeo.
Tiling Part 2 Video:
Grouting Bathroom Floor Tile from Jacob Breinholt on Vimeo.
Stay tuned for a reveal of what it looks like now — half finished!