We started tearing down this bathroom in late July. But got sidetracked by the deck (also, we both got very busy with our jobs). The drywall portion of the bathroom took a lot longer than we anticipated. It was mostly my fault for buying regular joint compound instead of the 90 minute stuff. I just knew that I wasn't ever going to get it done if I had to mix my own drywall mud. Anyway, we made some noticeable progress the past couple of weeks. I did not even bother to do a time lapse of the drywall process. I did make one of me rewiring the thing. But it may never see the light of day, bcz also mucho boring. But we did rewire it for six overhead recessed LEDs, as well as a new fan and vanity light. Anyway, here is a series of before (above) during demo (here is post 1 and post 2 on the topic), during rebuild (here is a post dedicated to the window replacement)  and during finishing (which we are still in the midst of).
Okay, so here we have a photo with the shower mostly smashed up, and the tile off the tub: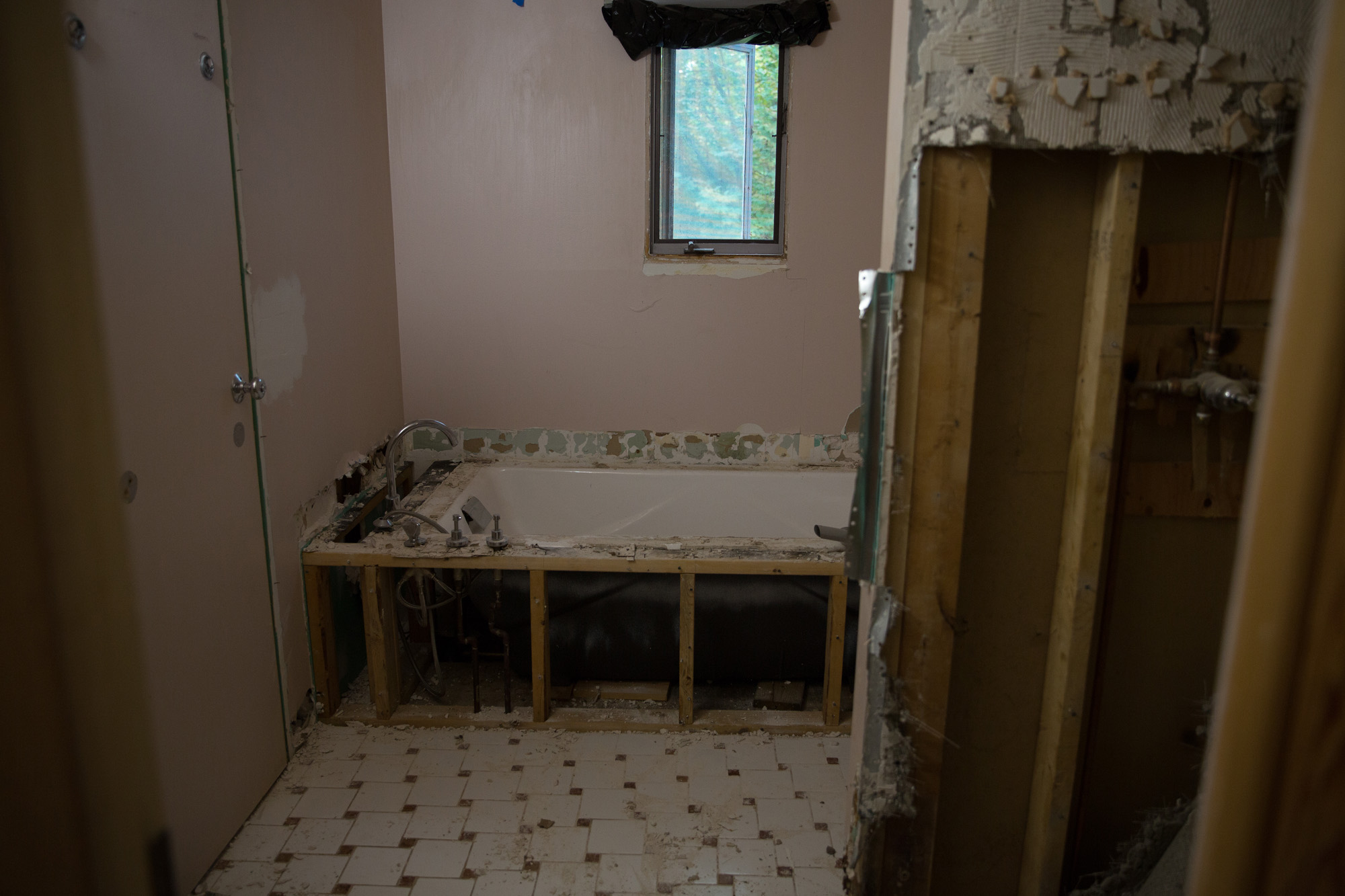 In this one, all of the fixtures, (most of the) walls. and flooring has been removed: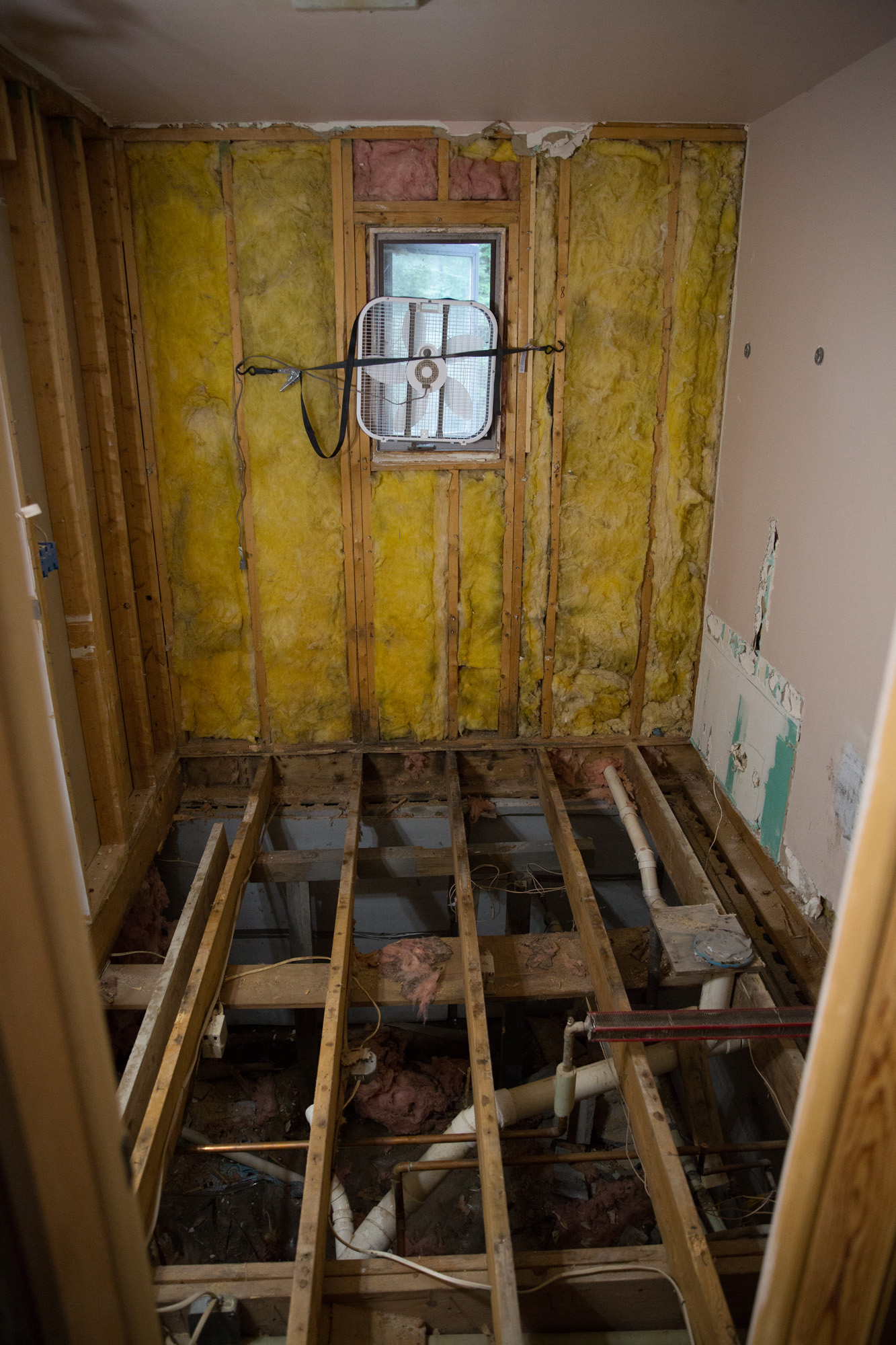 Floor is back in here, plumbing has been rerouted, and old window is torn out: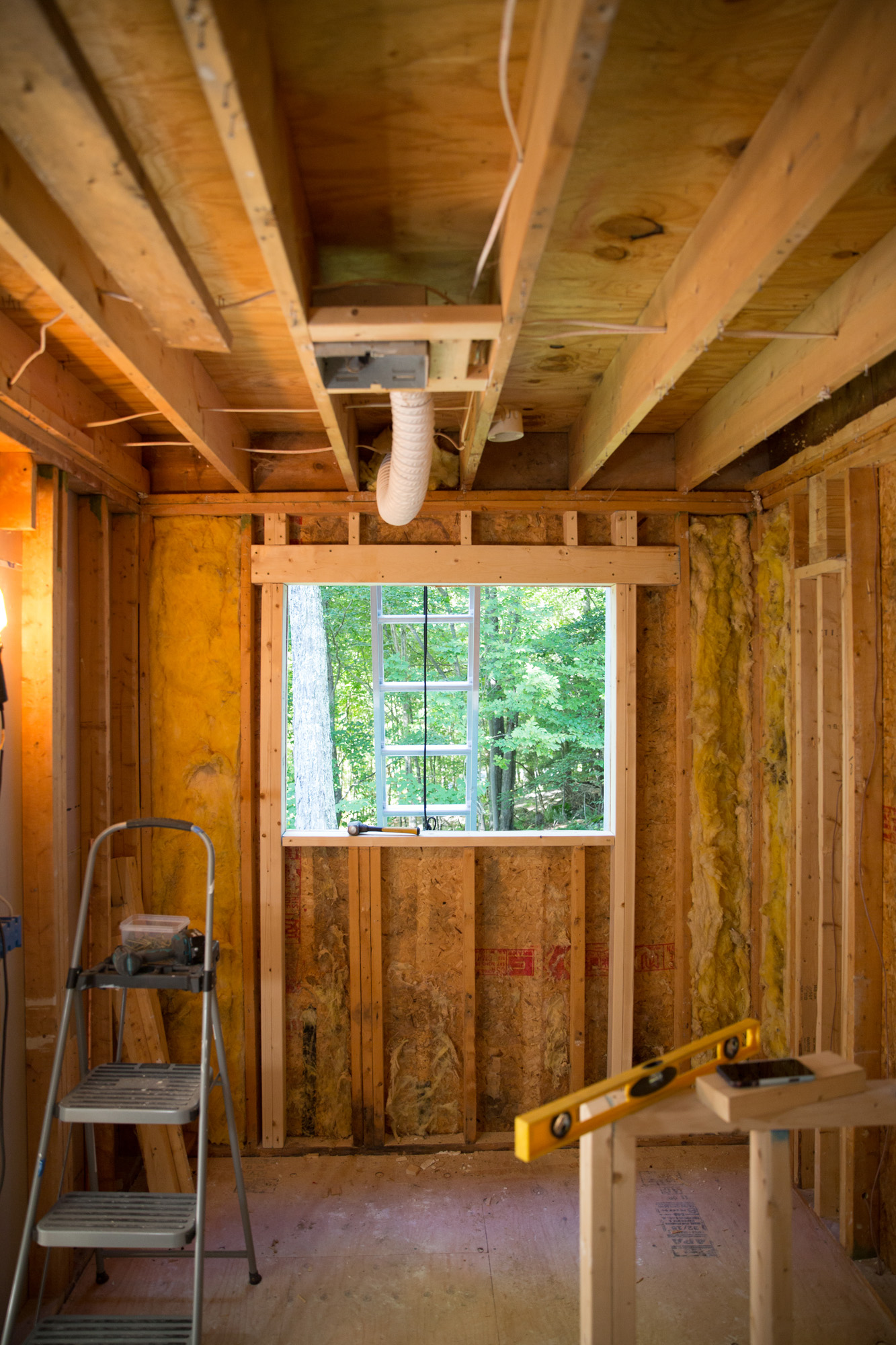 Now the new window is in,  new insulation is in, bathroom is rewired with the new fan installed, half wall for toilet nook is installed and drywall is on the ceiling.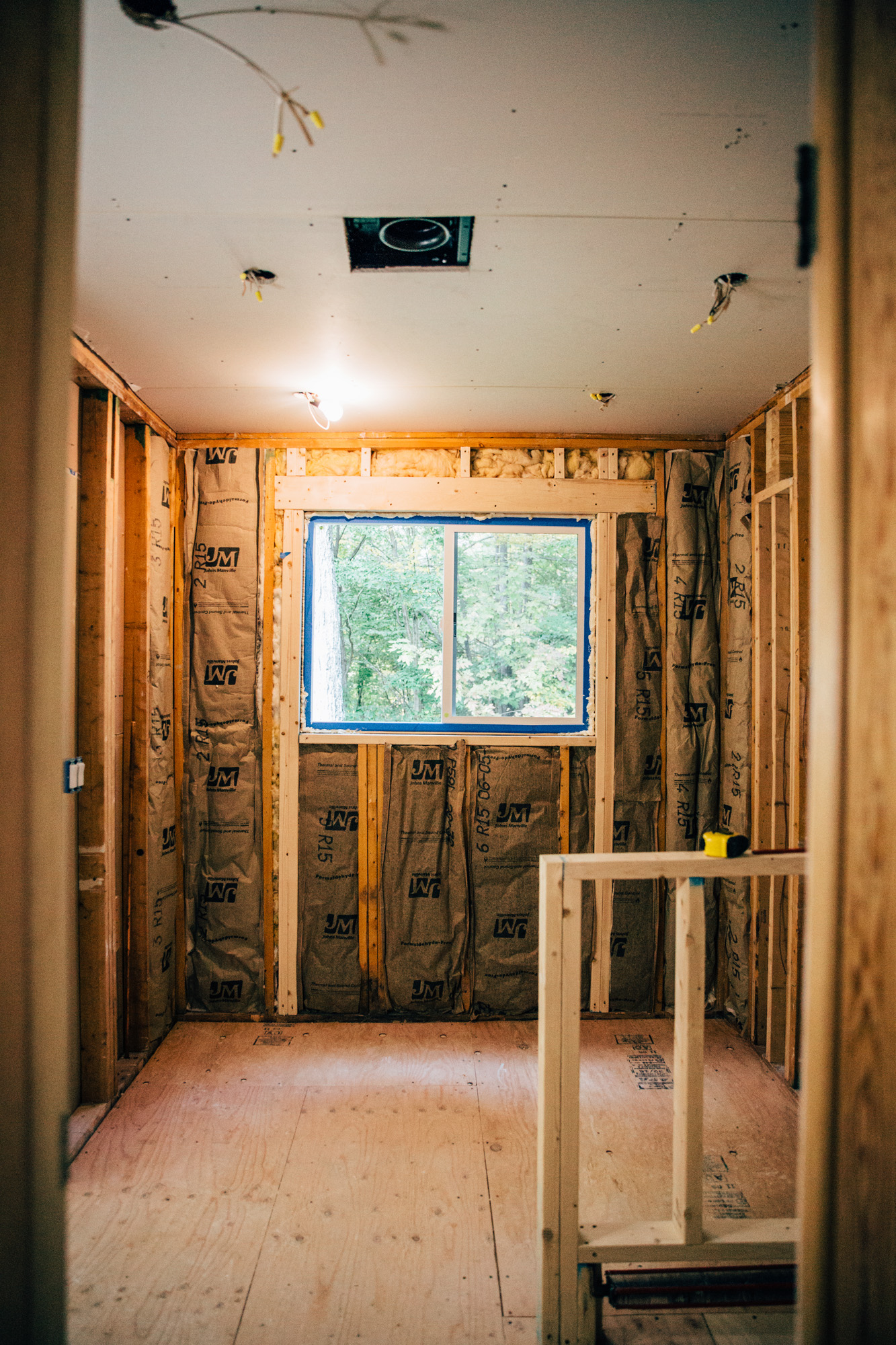 Below, the shower is framed out, drywall is all hung and in the process of being finished: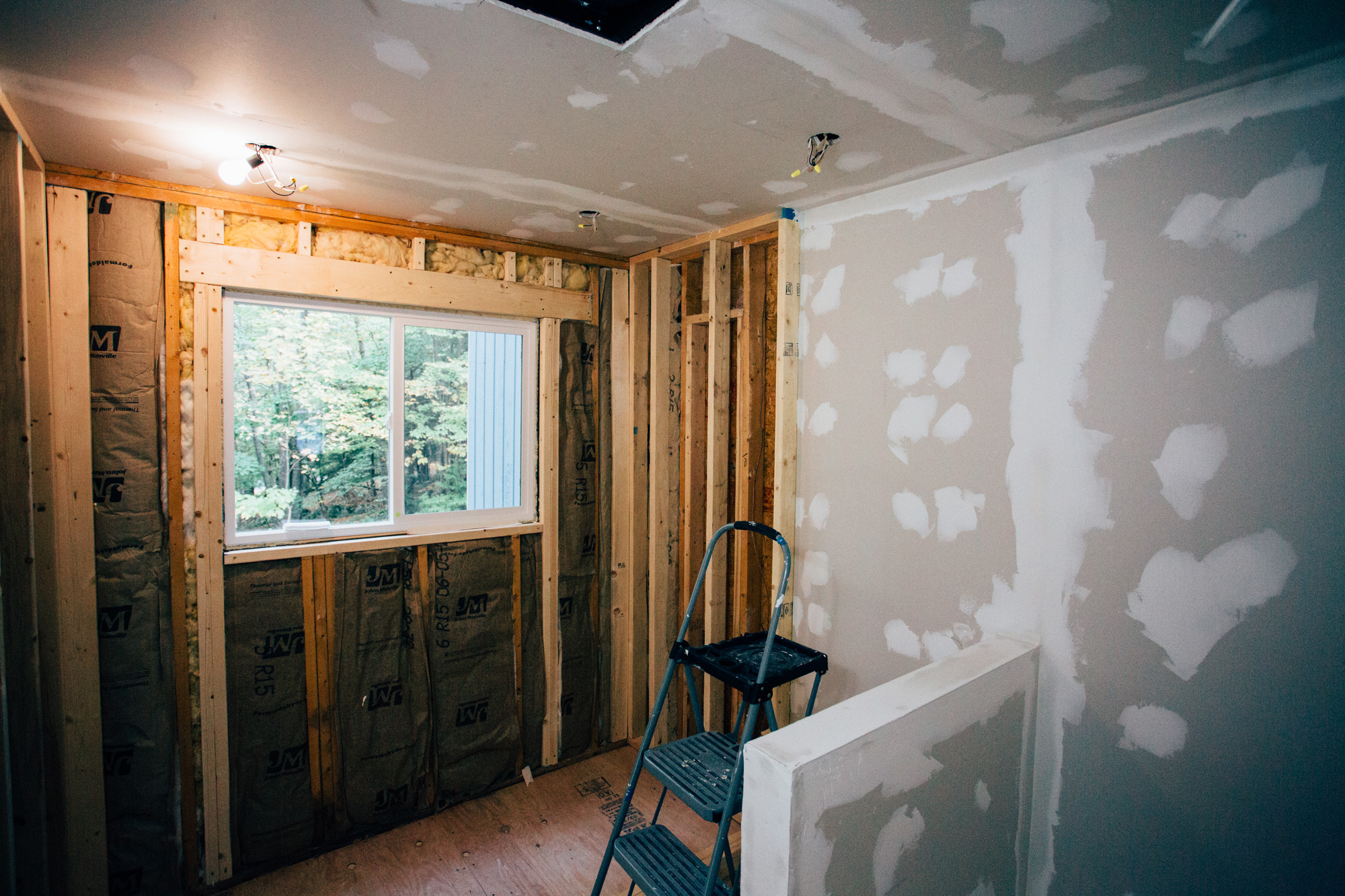 The below is as of last Saturday. The drywall is finished and painted. The recessed LEDs and new vanity light are all installed.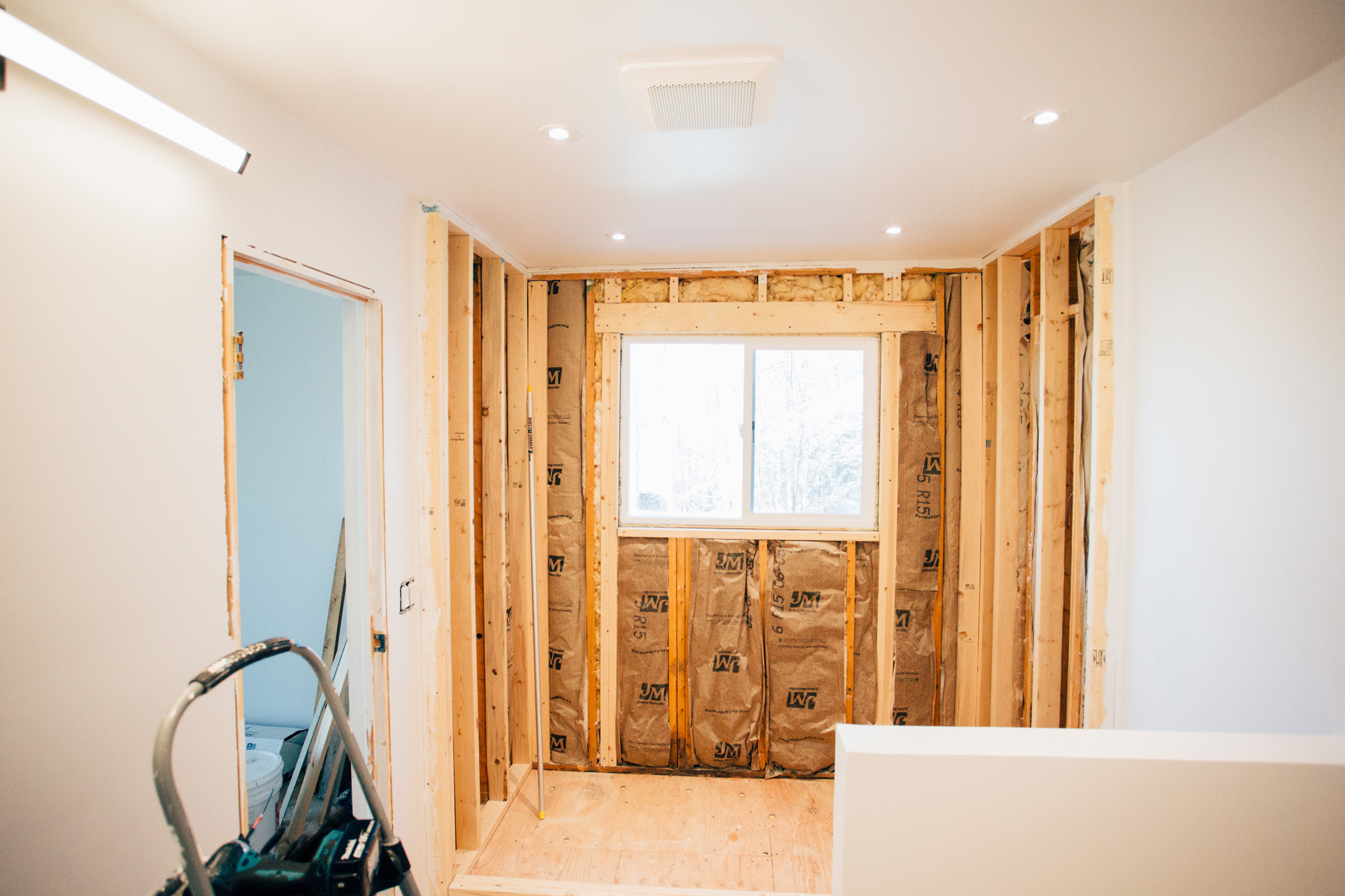 Here are some from the opposite angle(s):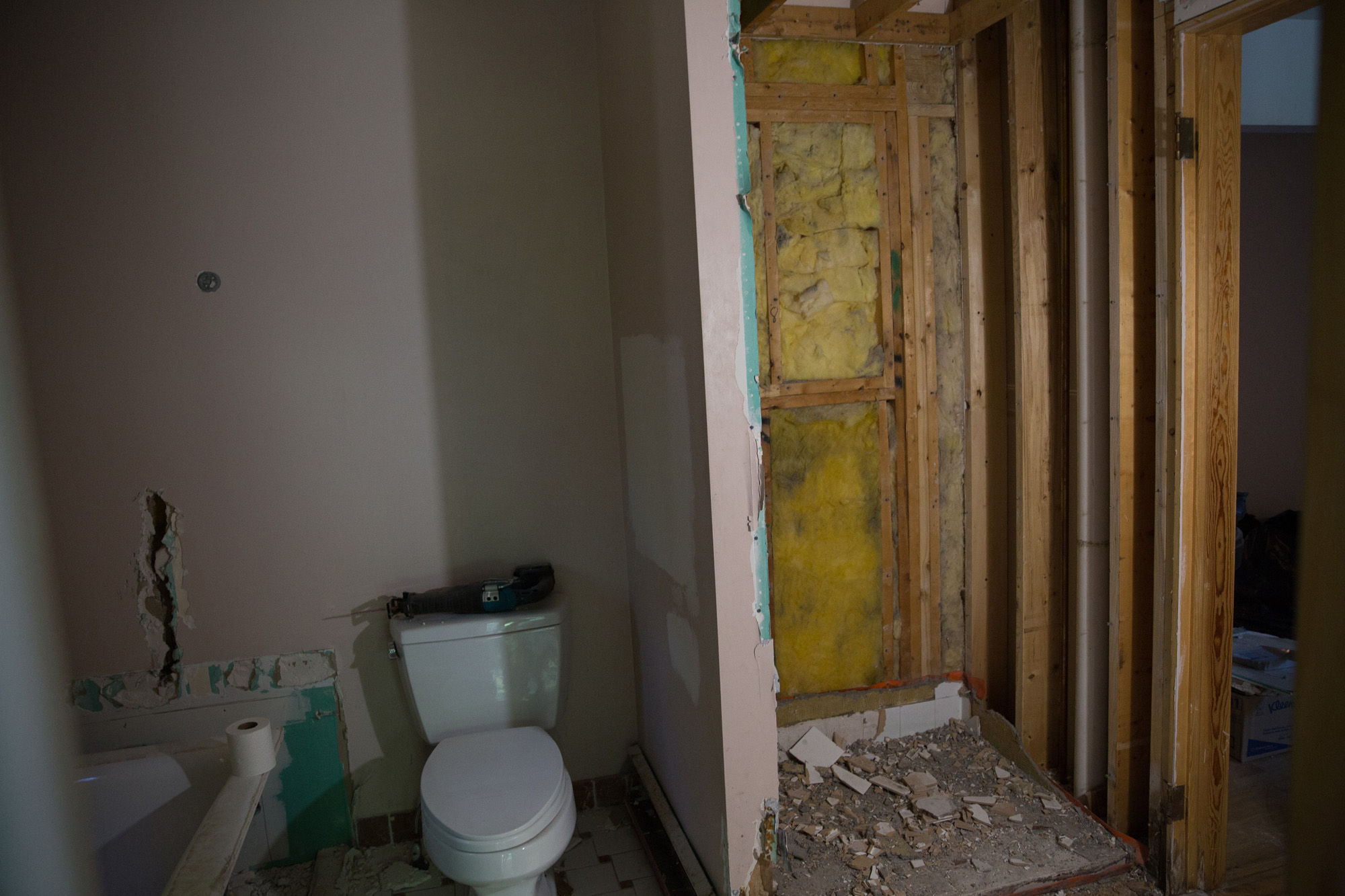 Notice the hydronic baseboard below. This was originally strapped to the outside of the old shower wall next to the toilet. When we were penciling out the new design, there was a lot of debate about what to do with this. Should we re-route it along the back wall? Should we just heat the floor instead? Ultimately, it inspired the half wall that will separate the shower area from the toilet. The baseboard is inside the base of the half wall, which we left open and will eventually cover with some sort of grate. It will heat towels (hung on a towel rack on the shower side) and keep your booty warm when you are sitting on the bowl. That's the idea, anyway.
Next up: tile. To be continued.