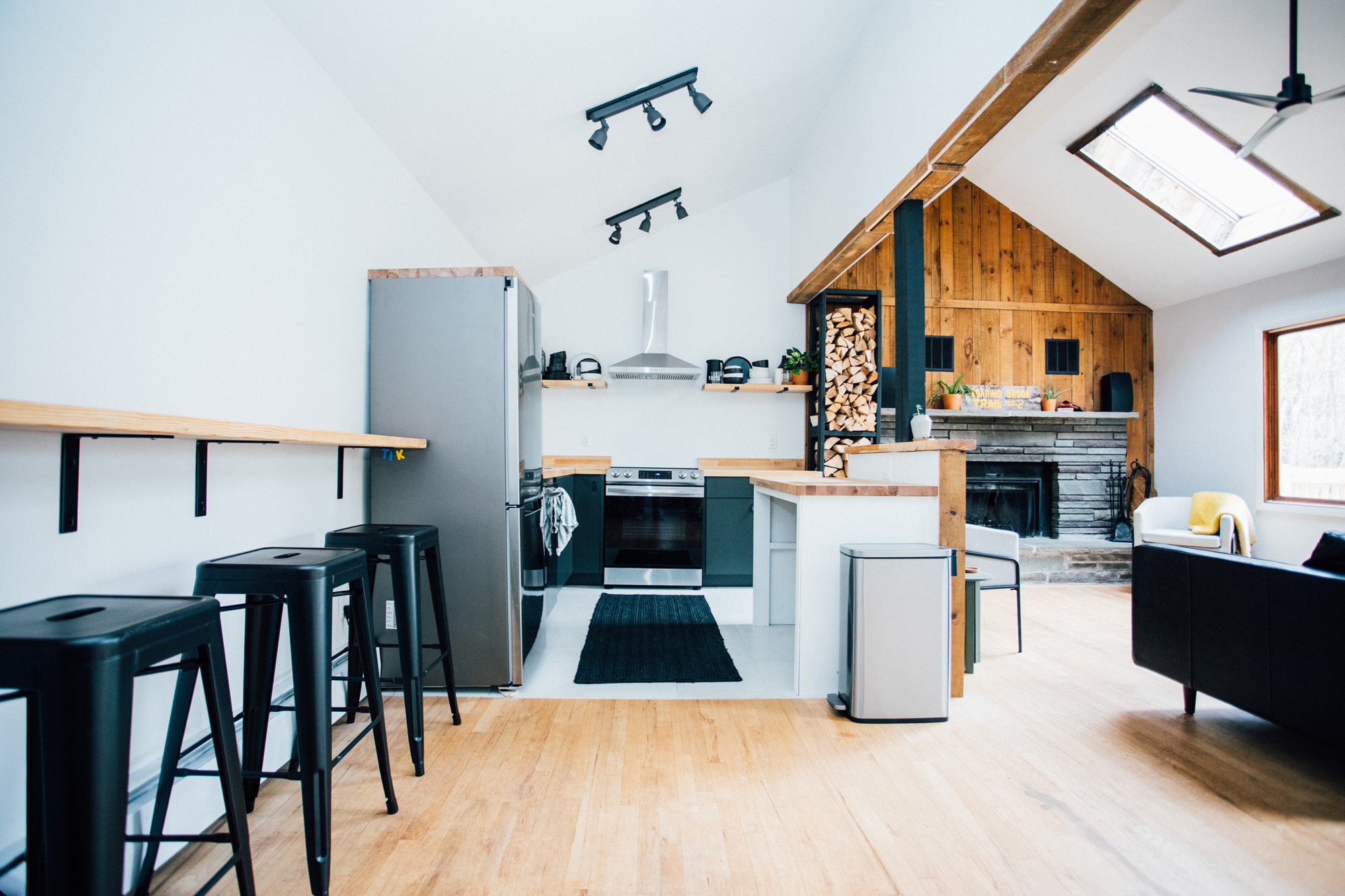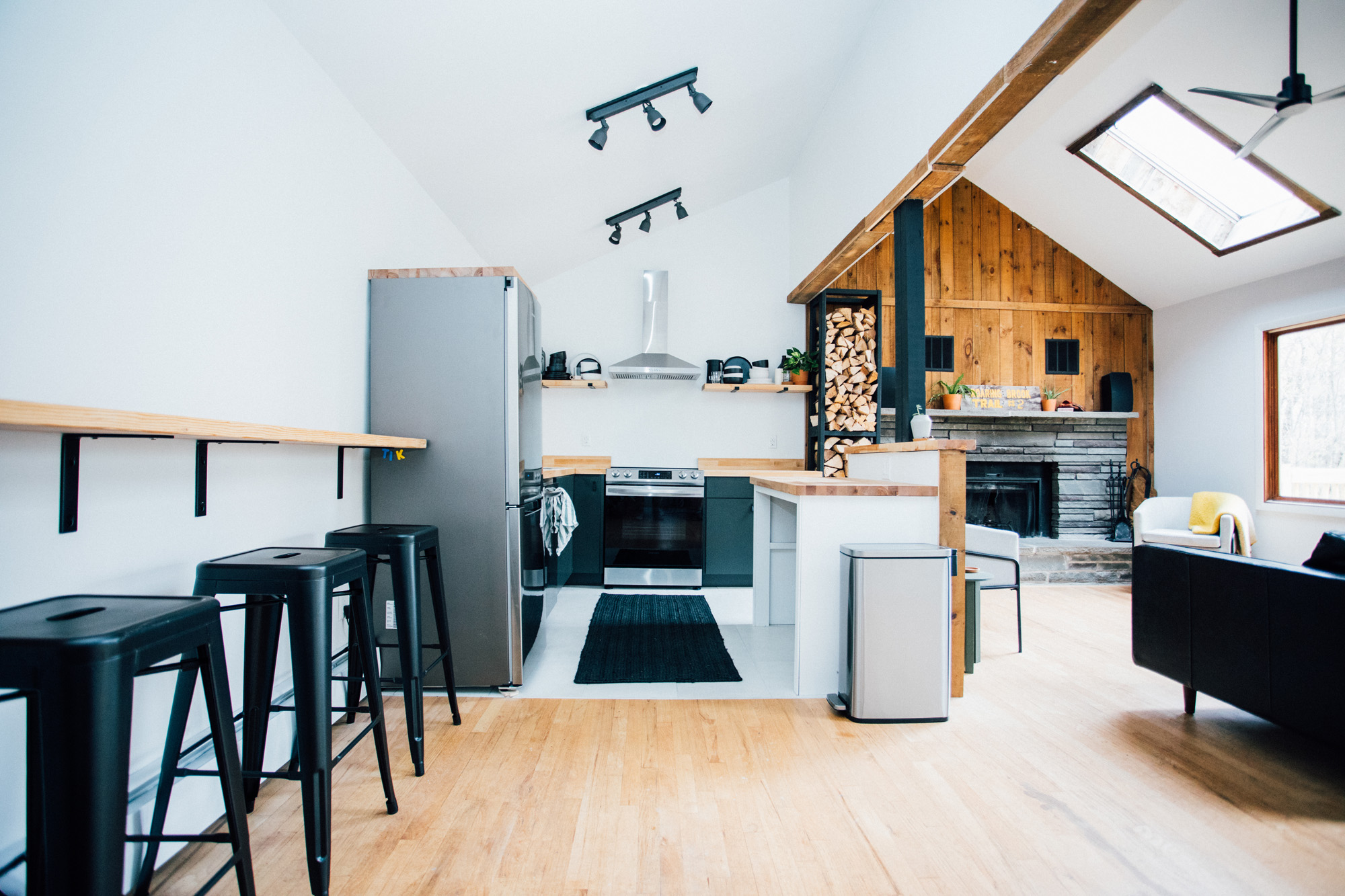 We tore the entire kitchen out. It was easy compared to the bathroom reno. Watch the cabinets disintegrate here:
Kitchen Demo Final.mp4 from Jacob Breinholt on Vimeo.
Compared to the big bathroom, the kitchen felt like a breeze. However, it was not a small price tag job. Custom cabinets are expensive, as are new appliances. The cabinets arrived with some damage so we got some money back, but not worth waiting another 6 weeks for a replacement to arrive. We made them work. Luckily, no issues with appliance delivery, though it also took about a month for them to get here, which was common during COVID as everyone was renovating and upgrading.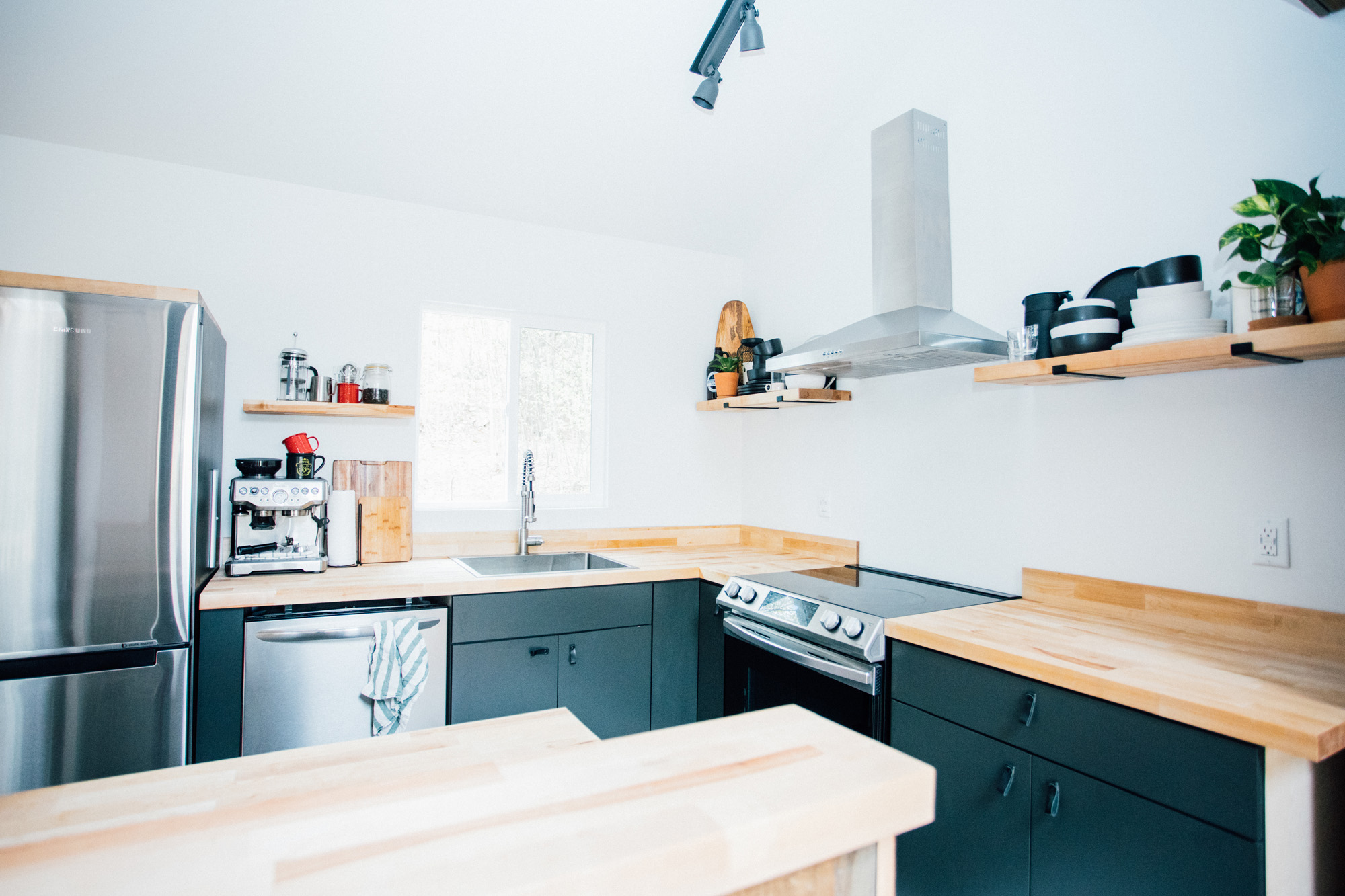 After removing the old kitchen, Jake focused on fixing the plumbing and reinforcing the floors with a new layer of plywood as well as installing an exhaust/hood, as they did not have one previously and the place smoked up quickly.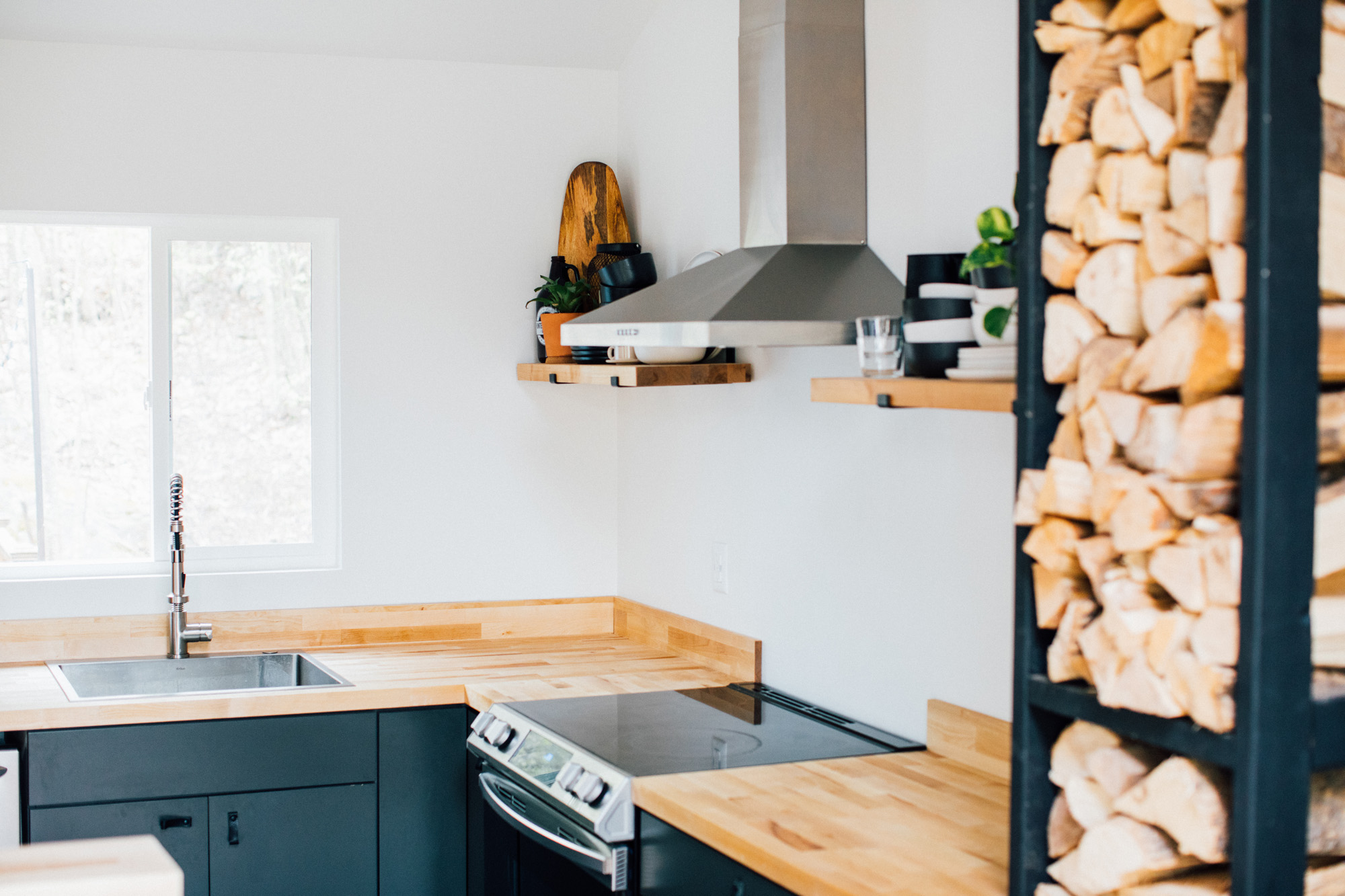 We then dove into a VERY large format tile job. These things were huge and we instantly broke a few trying to cut them on the manual tile cutter thing (opposed to the wet tile saw). I forget which one we ended up using because I was certain we would f*ck so many up I would need to drive back to NJ for more tile so I likely ignored and focused on tile placement instead. It all worked out, and felt like a huge improvement in both process and results by the end of the weekend, when even the grout was complete!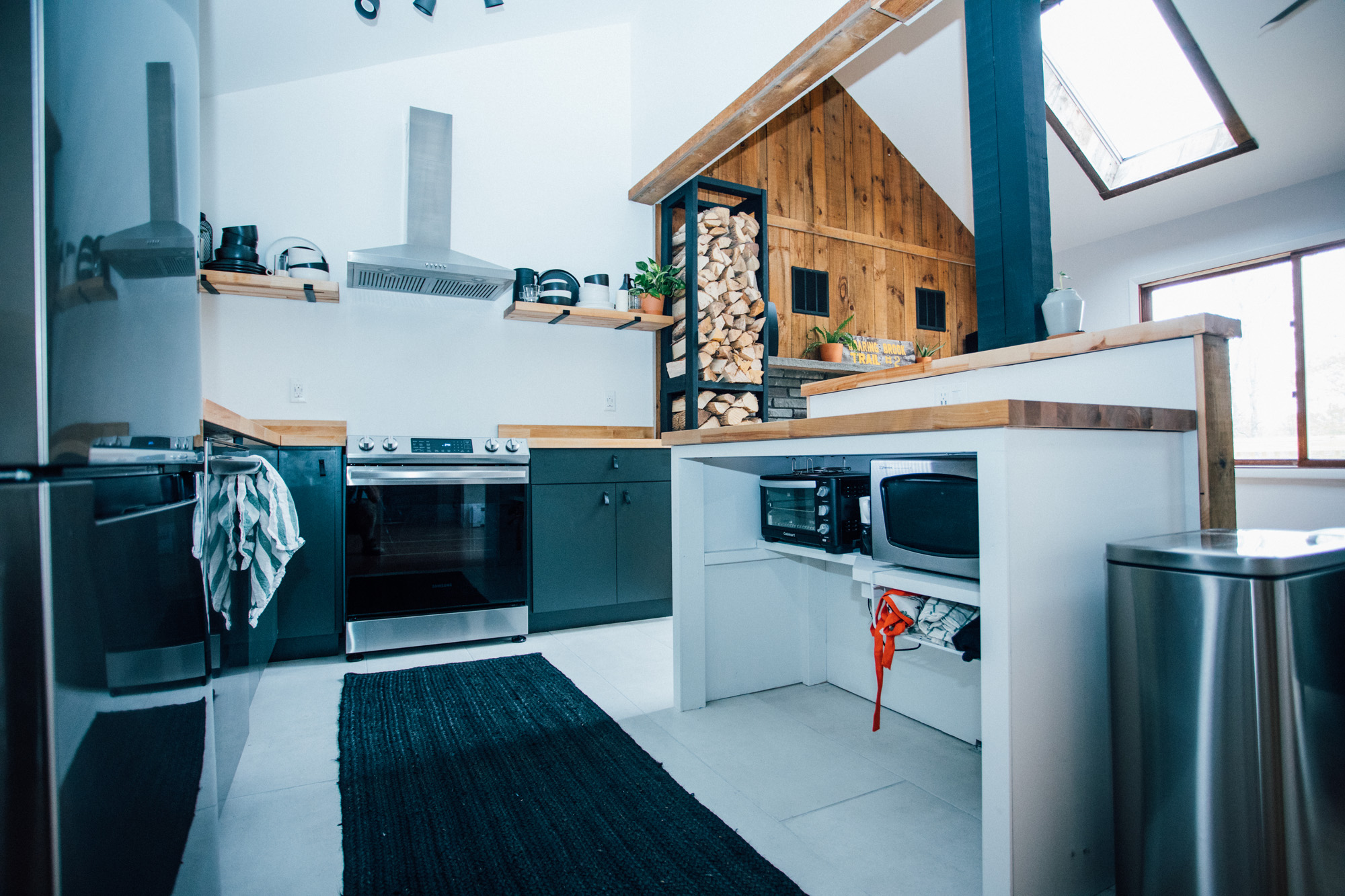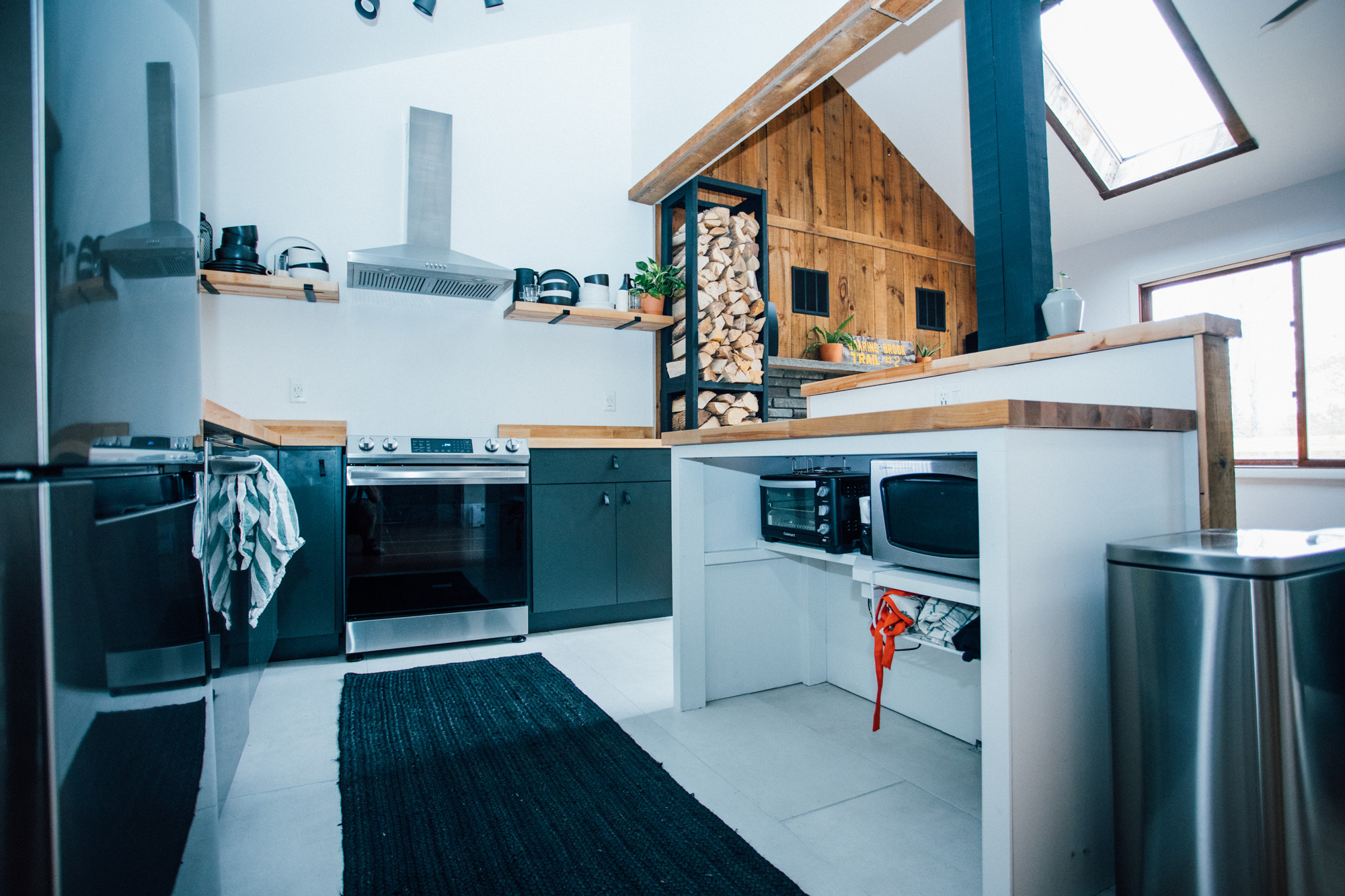 Fast forward a week or so later, and we have a functional kitchen, complete with a custom island that Jake made. Flip through the gallery below for some additional looks, starting with some "before" photos.