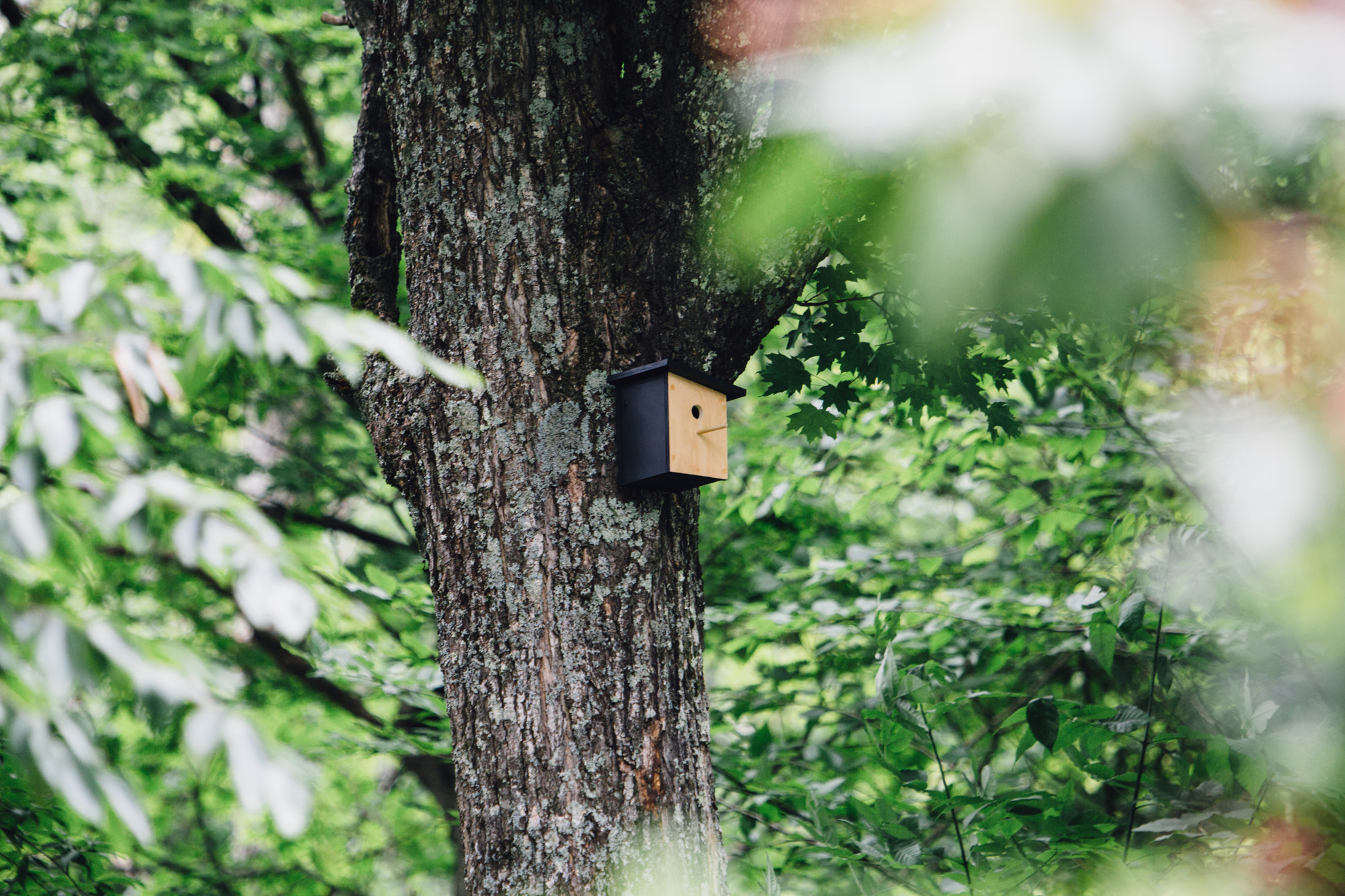 Britt and I used birch plywood to refinish a few of the floors in the house. The wood was so pretty that we could not bring ourselves to throw away the larger scraps. Britt kept them neatly stacked in a corner for about 1.5 years until we finally came up with the idea to make some birdhouses. Britt sent me a bunch of examples of birdhouses that she had seen on Etsy and liked. I kind of just improvised the design using an amalgamation of what she had shared with me and came up with the little guy pictured above.
In retrospect, birch plywood is probably not the best material for this project, because of how easily the thin veneer can delaminate. Taking this into account, Britt applied several thick coats of transparent polyurethane to after painting it.
I hung the birdhouse about 20 feet from the ground on a very tall tree in our side yard, so that it is eye level to our second story windows. As of this post, no birds have yet claimed this avian abode for their own. But I'm crossing my fingers for next spring.